This is a sponsored post written by me on behalf of TruMoo Chocolate Milk for IZEA. All opinions are 100% mine.
Life has been go-go-go. We rush out the door to school and work. We rush home and rush back out for the evening activities. There are times at the end of the week that I realize our family has spent very little quality time together.
We're an active family who loves to spend time together outside, but as the days get shorter and the weather gets chillier, we spend much of our free time indoors where gadgets so easily grab out attention.
Does this happen to your family too?
Take some time on those occasions where everyone is home to turn off the screens and bring the family together with these budget-friendly indoor activities.
9 Fun & Budget-Friendly Indoor Activities
1. Have a Fancy Dinner In.
Fancy restaurants aren't always in the budget, but you can have a fancy dinner in your own home. Bring out the good china that sits unused in the cabinet. Wear your fanciest clothes. Use the good table cloth–it can always be washed. We let the good stuff sit for special occasions that never seem to happen. Spending time as a family is a special occasion!
2. Indoor Picnic
Is fancy not your thing? Have an indoor picnic instead. Lay out a picnic blanket in front of the fire place and feast on your favorite picnic foods, such as fried chicken, potato salad, and hot chocolate.
3. Have a Game Night
Break out your favorite board games for a competitive night. Enjoy tasty snacks and hot chocolate. Our favorite games include Apples to Apples, Go Fish, Jenga, and Trouble.
4. Have a Gaming Challenge
Our gaming systems sits lonely and idle during the summer, but in the colder months, we break it out for fierce interactive dance offs and Wipe Out competitions.
5. Play Minute to Win It Games
Minute to Win It games are interactive and hilarious, yet easy games for people of all ages. And you'll find most of the supplies needed in your pantry. A simple search on Pinterest for "Minute to Win It games" will give you an evening full of ideas.
6. Have a Movie Night.
Pop some popcorn, make some hot chocolate, snuggle up on the sofa, and watch hilarious movie classics. Some of our favorites are Home Alone, Jingle All the Way, Christmas with the Kranks, and Elf.
7. Have a Christmas Decorating Party
Make decorating your home for the holidays a family event by playing Christmas music, serving cookies, and hot chocolate. Have everyone talk about their favorite ornaments and decorations and why they mean so much. My favorite is a hand crocheted ornament made and given to me in 1978 by my great-grandmother.
8. Host a Cookie Swap
Gather your friends and neighbors together to have a cookie swap. Everyone brings cookies to swap and to enjoy at the party, along with hot chocolate and your favorite snacks.
9. Bake and Decorate Cut Out Cookies
One of our favorite family activities in the winter is to bake and decorate cut out cookies. These cookies give kids a creative chance to practice fine motor skills, such as rolling, cutting, and decorating. You'll find a wide variety of winter themed or holiday cookie cutters at craft or discount stores.
Family time is a gift. As my kids get older and more involved with activities, I find myself yearning for it.
What are your favorite indoor family activities?
Did you know you can turn TruMoo chocolate milk into a warm treat during any of these indoor activities? Just heat up in the microwave for about 45-60 seconds or until your desired temperature and voila, hot chocolate is served. TruMoo chocolate milk contains no high fructose corn syrup and is just as delicious hot as it is cold.  It can be found nationwide in the dairy section. Gather your family together and Try It Hot this winter.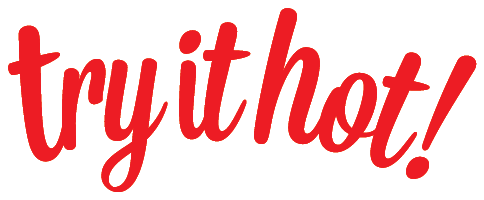 Follow TruMoo on Facebook and for more wintertime ideas, follow Try it Hot with TruMoo on Pinterest